Musicians
|
Biography
|
Discography
|
Links

FINLAND, Hämeenlinna
Date Formed 1996
BEHEXEN
Current Members
Past Members
Live Session Members
Biography
A raw Black Metal combo, dating to a 1994 trio of vocalist Torog (a.k.a. Marko), guitarist Reaper (Jari) and drummer Horns (Jani), and hailing from Hämeenlinna. BEHEXEN's presence would first be felt with the 1995 demo recording 'Reality Is In Evil...', this issued under the formative band title LORDS OF THE LEFT HAND credited as vocalist Sir Sanar (Torog), guitarist Sir Raflak and drummer Sir Alfheim (Horns).
1997's 'Eternal Realm' would be capitalised on the following year by the 'Blessed Be The Darkness' session. In 1998 guitarist Reaper bowed out but the band was more than strengthened with the addition of not only replacement guitarist Gargantum but also bassist Lunatic. Pulling in second guitarist Veilroth, a former member of ALGHAZANTH, BEHEXEN signed to the Finnish Woodcut Records in May 2003.
BEHEXEN's Veilroth is also active with CALVARIUM, issuing the January 2003 album 'The Skull Of Golgotha'. Veilroth also cites credits with FUNERIS NOCTURNUM.
Grievantee Productions released a split album, in gatefold cover restricted to 500 copies, shared with HORNA in July 2004. Autistiartili Records issued the CD version, limited to 1000 copies. 'Rituale Satanum' emerged in September 2005. Woodcut put out the box set of three 7" singles 'From The Devil's Chalice', naturally limited to 666 copies, in 2006.
Copyright Musicdetector Websites 2009
Rank:
5592
Fans:
1
Views:
549
Latest Release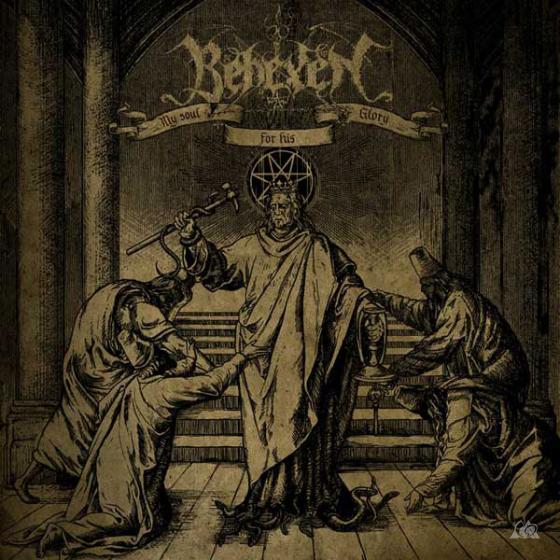 MY SOUL FOR HIS GLORY